Quality One ® For the vinification of your great wines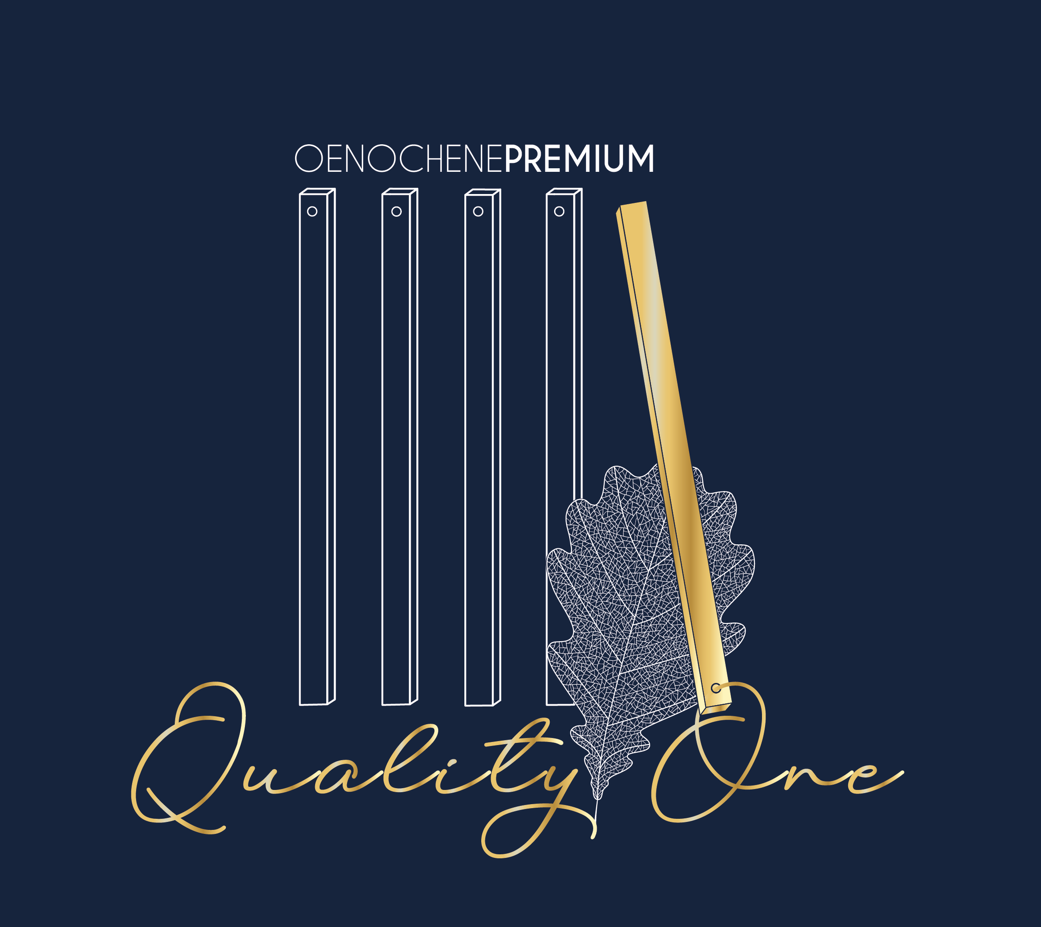 A range for at wines Premium and Super Premium
« The new ultra-premium Quality One® range is the fruit of our ten years of experience in working with wood for oenology.Jean-Luc Liberto and Jérôme Baudin insist.
The oaks are only from reputable French forests for giving finest woods intended for the ageing of wines.
The Œnochêne® specialists then select the wood according to its grain and tannic quality and leave it to mature in the open air for a long period of time, from one year to two years. minimum of 24 monthswhich allows the woods selected for the Quality One® to express all their organoleptic properties.
Bringing our best wood to the best wines
The advantages of Quality One®
This is the starting point of an oenological approach for Premium and Super Premium wines:
a unique product for high-end wines
Implementation of oenological options: Micro-oxygenation, working the lees, adding yeast derivatives....
Commercial valorisation of the wine => qualitative image of the cuvée
PREMIUM BLEND CHIPS
Traditional assembly and soft assembly.
A surprising complexity at record contact time.
3 months of contact
2 to 4 g/L
PREMIUM MICROSTAVES
Traditional assembly.
The finesse aromatic revealed.
4 months of contact
3 to 6 g/L
STAVES PREMIUM
Traditional assembly and soft assembly.
A maturation worthy of the greatest wines.
Complexity and aromatic finesse.
1 to 2 staves / HL
4 to 8 months of contact depending on the wines.
BARRIQUE KIT
Traditional assembly.
Boost and renovate your used barrels
Contact time 4 months
Dose 1 Kit per 225 Liters